NaNoWriMo 2010: writing struggle
November 14, 2010 | 3:23 pm | Journal:
NaNoWriMo
,
on writing
,
updates
|
1 comment
November 14th means two weeks of literary abandonment for NaNoWriMo writers. Unfortunately, that was not my case: I only began drafting my novel three days ago, and I'm struggling to reach 4,000 words within tomorrow. There is so much stuff to do every day, from websites to university, blogging to studying, art commissions and housework. Novel writing only gets a small amount of daily time, which means slow progress. Someone may suggest to quit the Nano for 2010, and try again next year; 'alas', I'm not one of those people. I'm going to navigate the struggle sea until I reach a tiny land, and I don't care whether that land takes me to win my 50,000 words or not. I tried, at least I could say I tried, and I shall have most of my novel draft ready to continue my work. In fact, the novel I'm writing is going to try the publishers' road some day. Having a piece half-done is always better than having none.
Back to this Journal
October 7, 2010 | 7:03 pm | Journal:
NaNoWriMo
,
updates
|
0 comment
My last entry was from July, it seems. Three months of silence in the writing world. Sad enough? Maybe. Truth is that I went through several hard times, which I cannot mention on this journal (and they would be inappropriate anyway), and the rest of the summer was around holidays and my fiancée, so you see, my writing activity has been kept dormant until 'now'. I used the tildes here because I have not resumed working on my short stories yet; I should finish Evergreen before anything else, and then write my NaNoWriMo book right afterwards, on November. I had an idea for a plot a few weeks ago, but I should make sure it goes somewhere before I start writing for the contest; if it's not going to land to a conclusion, I will just use one of my plots in the drawer of chances. I have a few cards to play, in that sense.
Virginia and I and Writing
July 15, 2010 | 10:55 am | Journal:
on writing
,
readings
|
2 comments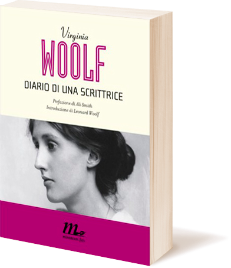 I cannot distract myself from my daily reading of Virginia Woolf's A Writer's Diary – "Diario di una Scrittrice" in Italian translation. I keep wondering why I haven't started reading this book earlier on, upon buying it, because it would have helped me through my writing ups and downs a lot. I can recognize a lot of myself into V. Woolf's daily routine, feelings and nervous breakdowns. Perhaps the 'only' difference (not so a slight one) is that I don't suffer from psychosis and bipolar issues – I'm only emotionally hypersensitive, and that I do have a religious faith to help me see the light through the dark tunnel of depression and breakdown. Other similarities regard the regular keeping of a writing journal: what is Lou's Novella but a writing journal about my writing and reading activities? What was the Writer's Diary for Virginia Woolf? Just the same. There are no rules here, there; there is no need to run after a certain style and grasp the right word to splat on paper (or videoscreen). Only the desperate need to put order in our brains, in our imaginary worlds, and to control our emotions, and our writing instincts. Yes, that is what glues my mind and soul to A Writer's Diary: the specular image it returns to my eyes.